Universal Robots
Digital showcase
The future is collaborative.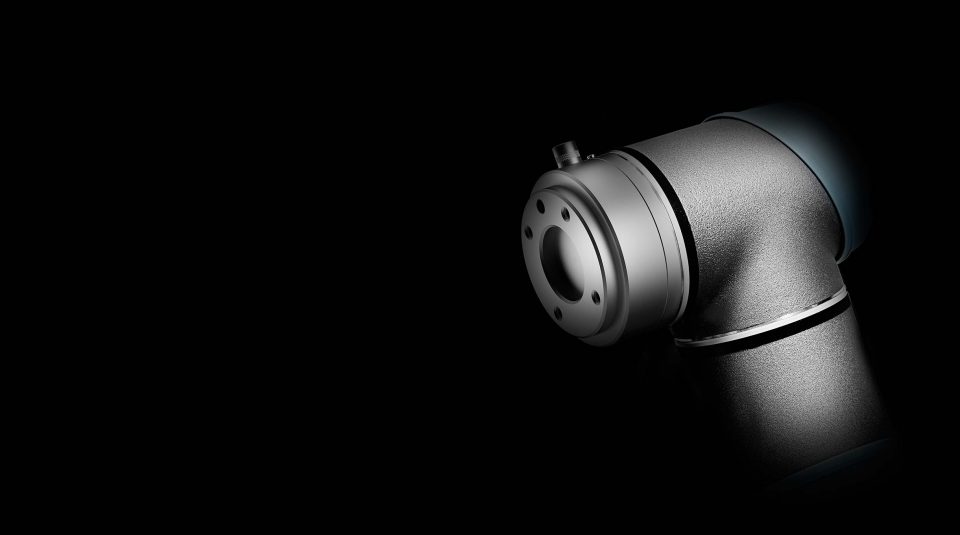 INSIGHT
Universal Robots is a Danish industrial robot platform manufacturer based in Odense. However, unlike some industrial robots, robots from Universal Robots do not need to be kept in a cage.
Universal Robots has massive ambitions for the future. Its collaborative robot technology opens new possibilities for businesses of all sizes around the world. In order to effectively support their sales goals, Universal Robots needed a website that reflected the company's new ambitions. The brief was extremely comprehensive: build a brand new responsive site and develop new content (new copy and a new visual look and feel). The brief wasn't the only challenge: the new website was to be designed, developed and launched in just 100 days – including versioning into 17 local languages).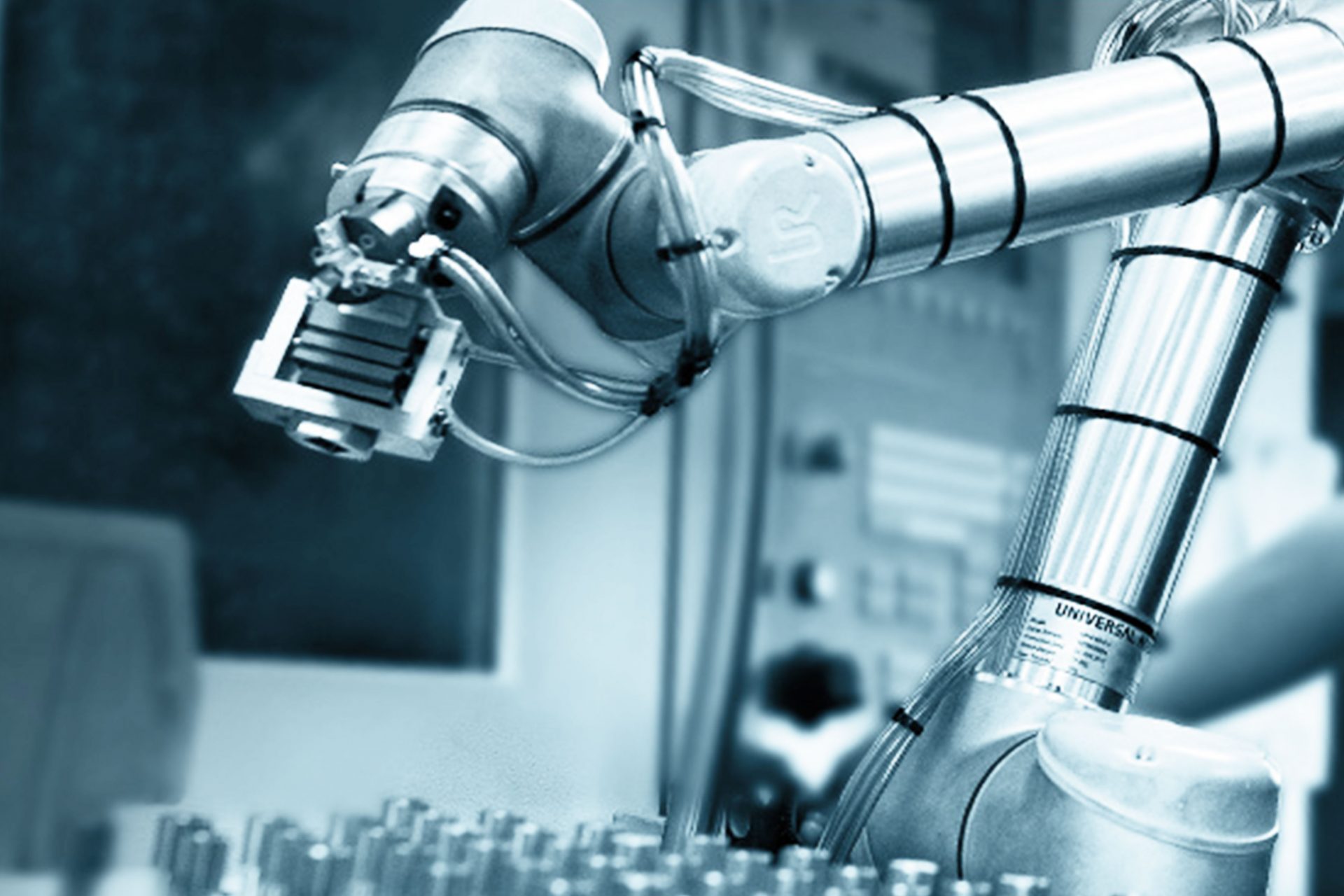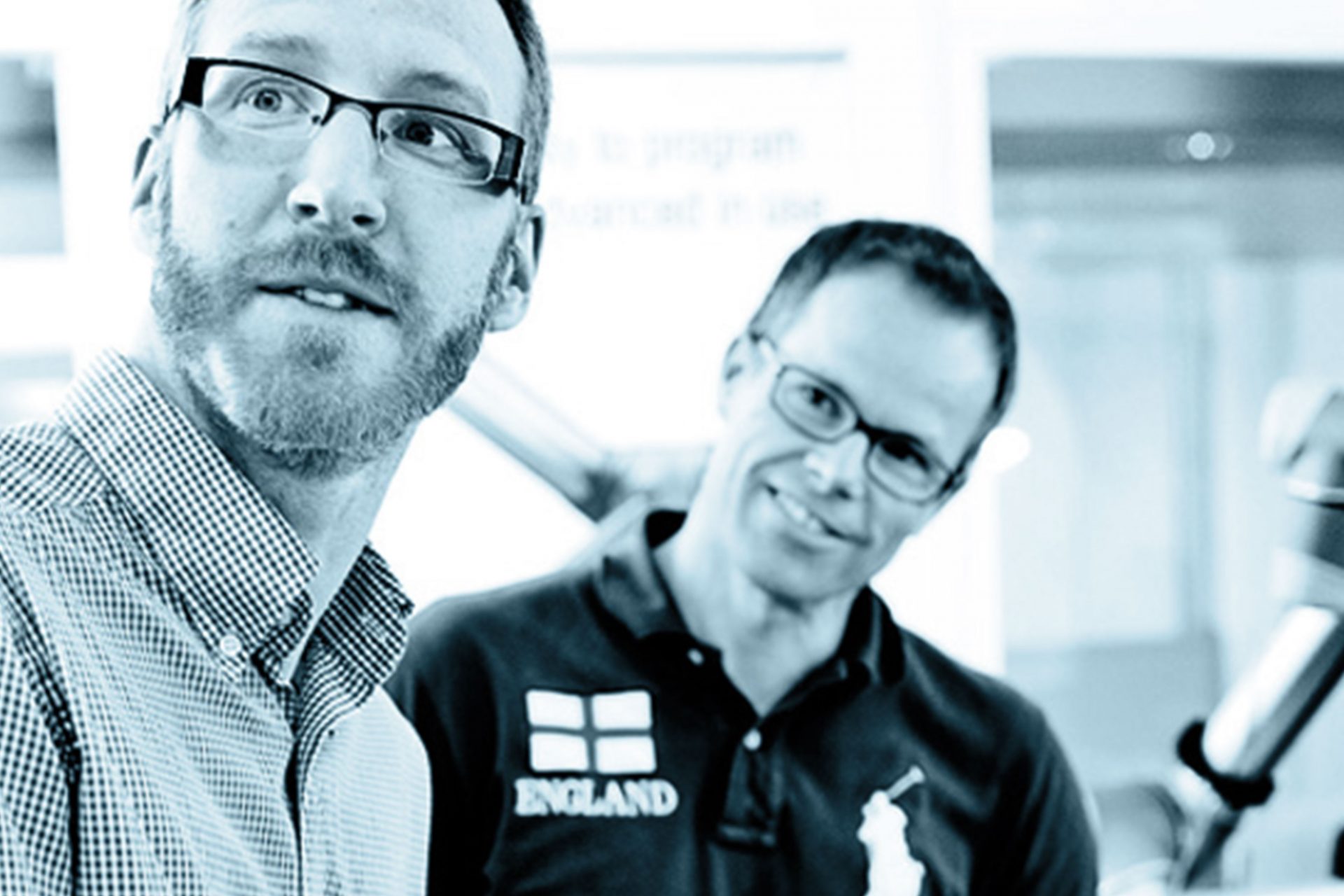 IDEA
A new, impactful visual style inspired by the robots brought simplicity, openness and the industrial design language of Universal Robots into focus.
Engaging, easy-to-read, consumer-focused messaging reflected the new direction of the company. Cases, which were an important lead generation tool, were placed into multiple categories based on relevant industries and applications.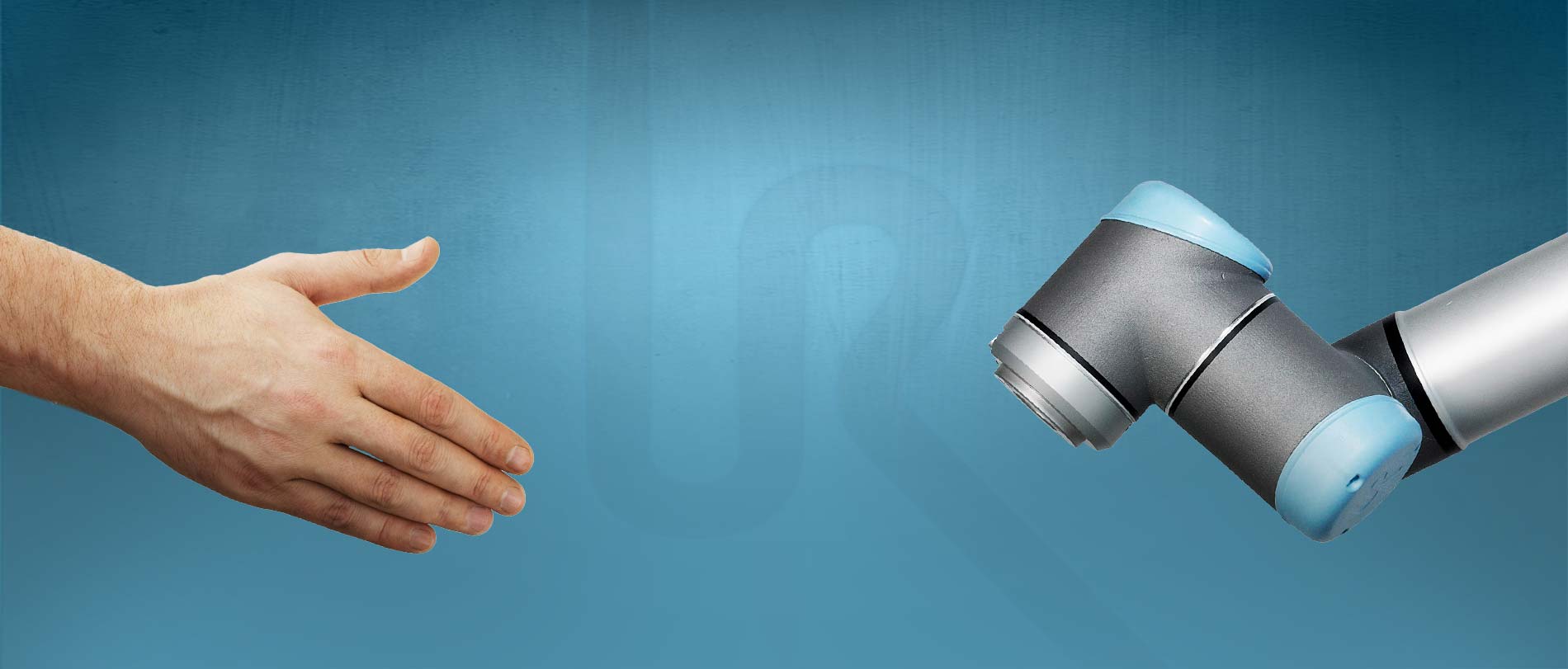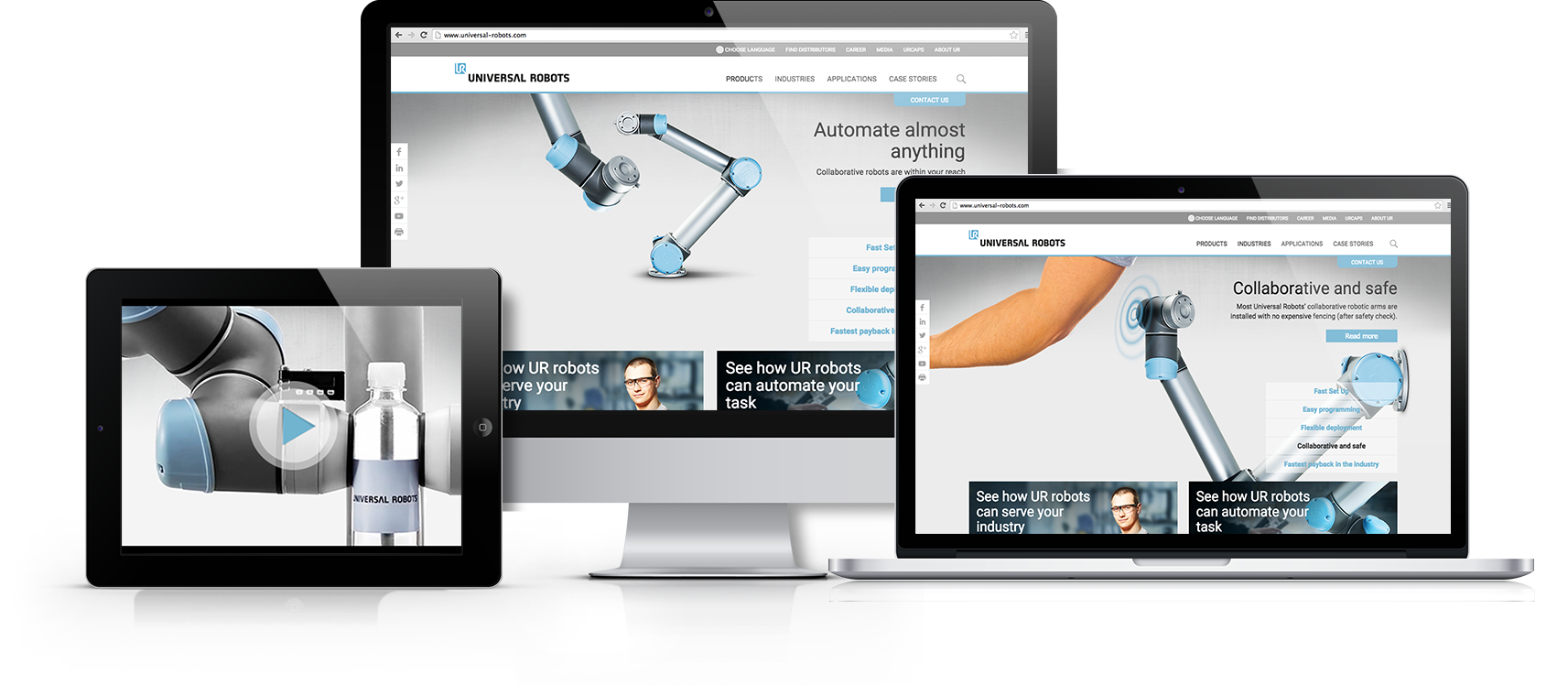 IMPACT
In the first few months after the launch, Universal Robots measured an astounding 48% increase of page views per visit.
The bounce rate dropped by 20% and session time increased by an impressive 30% to over three minutes. And since the collaborative teamwork with Universal Robots began, sales have multiplied by 10.
"The new customer-centric style makes it easier for consumers to quickly identify the products they need, navigate to them or find out more." Maria Gravesen, Marketing at Universal Robots.
Universal Robots was awarded Digital Gazelle of the year (2015)