Grundfos
Digital showcase
The Grundfos Big Bang product launch.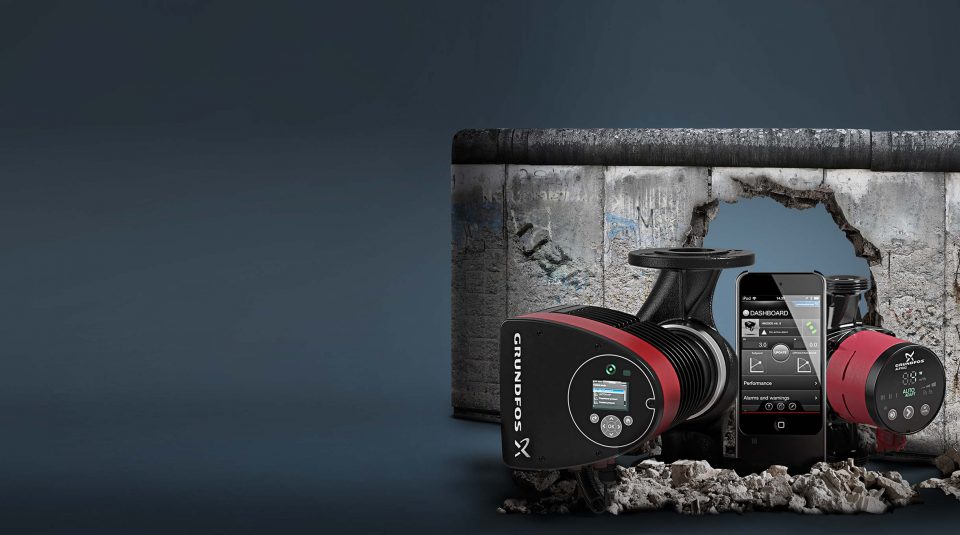 INSIGHT
Based in Denmark, Grundfos is the world's leading pump manufacturer.
Facing the biggest venture ever – the launch of two game-changing circulator pumps – Grundfos set the bar high for the Berlin kick-off that was to take their own sales people and selected customers by storm.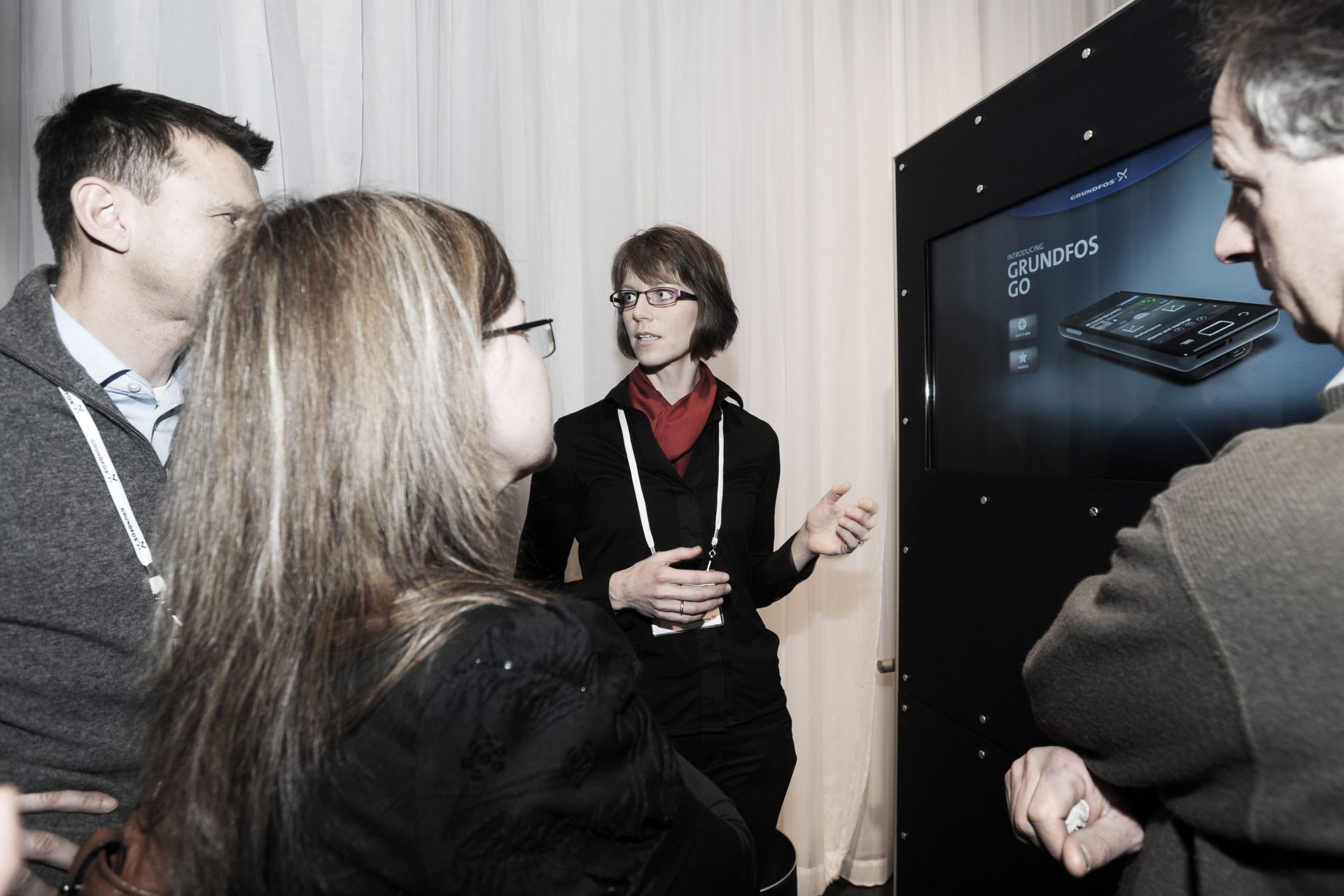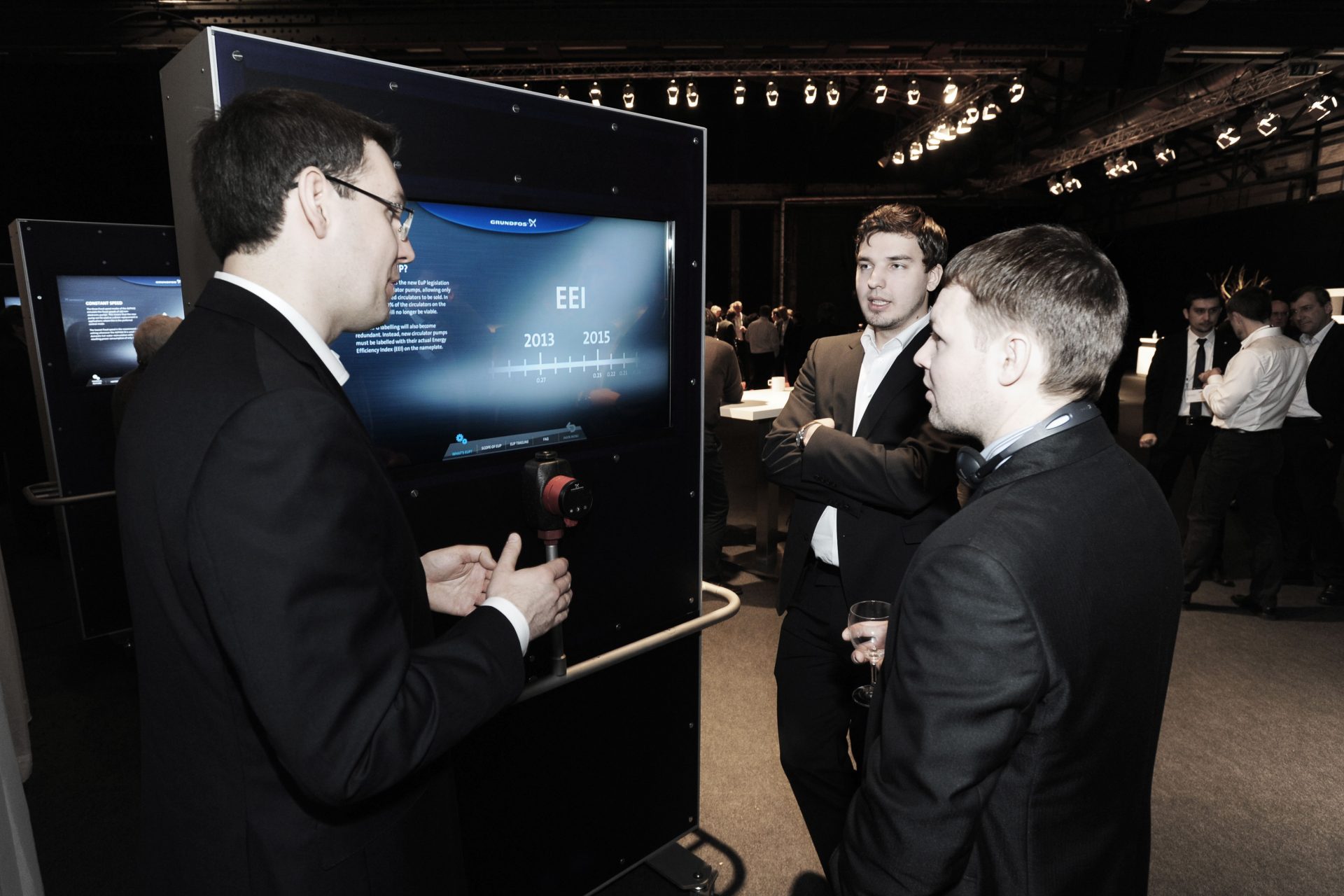 IDEA
A new, interactive visual platform, inspired by the engineers' love for pumps.
To truly let the benefits and innovative features of the new pumps shine, we customized a digital touchscreen platform as part of the launch activities. The idea was that the content afterwards was to be used for e-learning purposes and as a sales and presentation tool on multiple platforms.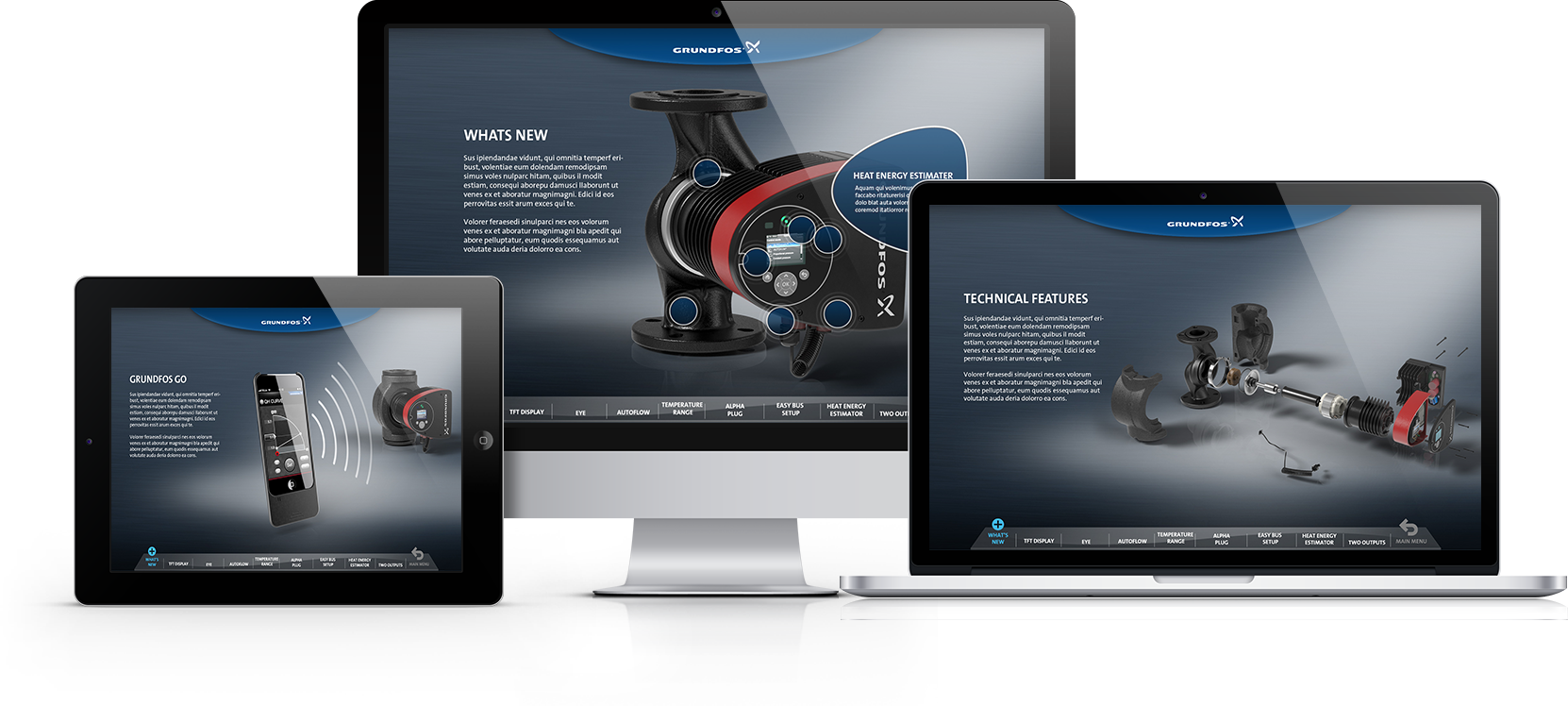 IMPACT
The digital platform now runs multiple solutions and is the preferred digital sales solution for product launches and product campaigns.
With a minimum of extra programming, we also developed a unique solution that makes presentations work independent of platforms – and even allows flash animations to work on iPads.