About
Robert Holm Thomsen
ABOUT
Hybrid creative Senior Art Director with 15 years of agency experience with both digital, integrated and traditional advertising and brand communication. My experience covers both strategic, conceptual and implementation aspects of branding.
Brands include:
ALCON, Novo Nordisk, Grundfos, LEGO, ARLA, GN Resound, TrygFonden, Bayer (Environmental Science), Universal Robots, Danfoss, Hyundai, Novozymes, HAMLET PROTEIN, TDC, DONG Energy, Rockwool, Lantmännen Unibake, Schulstad, Salling Group, XLByg.dk, VVSMester.dk, WOCA Denmark, TRIP TRAP Denmark, Robotize, Glud & Marstrand, JN Data, Lurpak, Kærgården, Karolines Køkken, NRGi, Advokatkompagniet, AVK, HMF, GRAM, Nilan, Icopal, Emborg, Zur Mühlen International, McDonald's, Rambøll, Netto, Icopal, Wavin, Marel Food Systems, Reelight, AAK, Kosan Crisplant, Sandstede mf.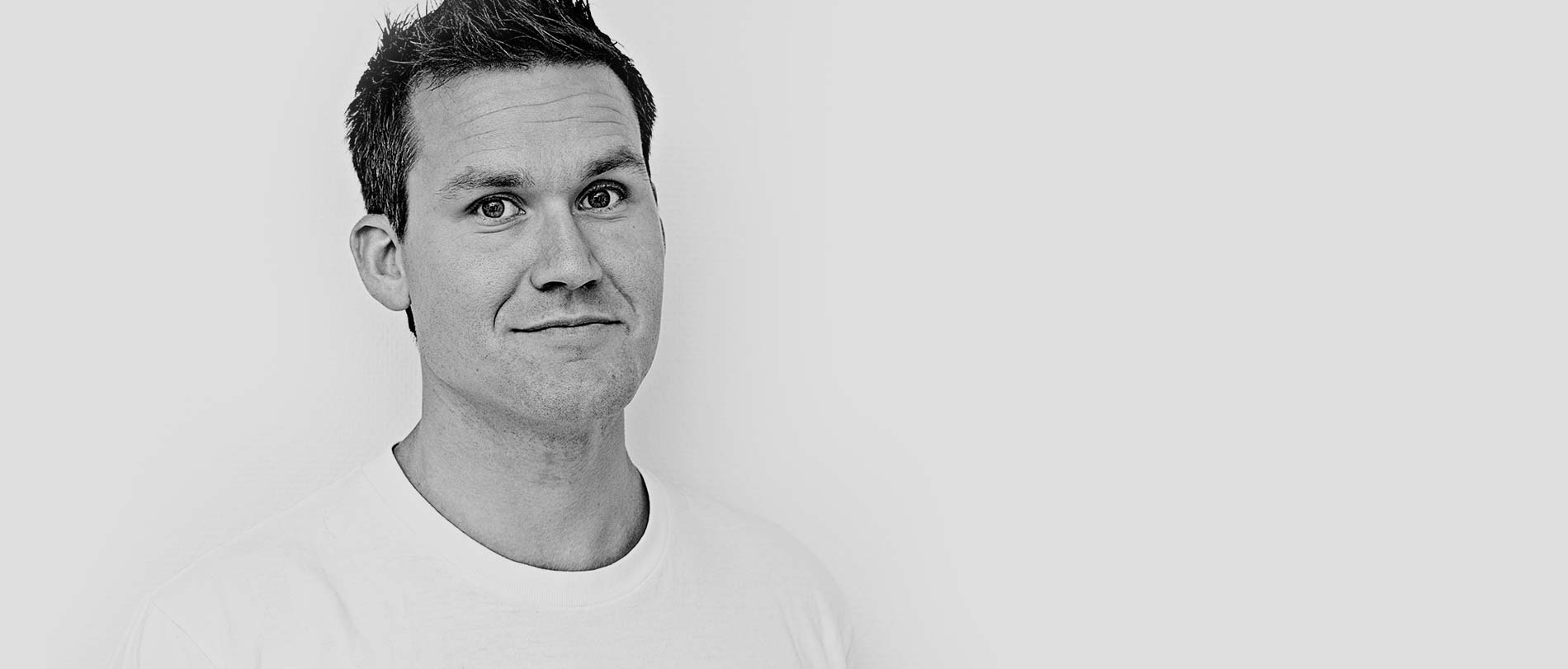 HYBRID
I grew up with a computer, and it has followed me ever since.
I got my first computer when I was about 5 years old, and it's been a part of my life ever since. I designed and programmed my first website when I was 13 (Client: Danish Business Advisors), and since then, I have, among other things, created several websites. Today, my focus is on brand communication in relevant media, working with some of the biggest brands in the world, and with some of the best people in the industry. I like to refer to myself as hybrid creative because even though you could say that my heart is digital, I live in an analogue world. In my quest for a more digital approach to media, I've picked up some geeky skills along the way including basic HTML, CSS and minor parts of PHP/MySQL. I also hold a Professional Diploma in Digital Marketing
PERSONAL
The short version
I am a Member of the Board at BrancheBar and Member of the board at the Private Village of Skanderborg Bakker and Board member at ESM Assembly. I got married in 2007 to Helle and togehter we are parents to Helena (2009) and Anna (2011).