Grundfos Mixed Reality
Digital showcase
The Grundfos Mixed Reality experience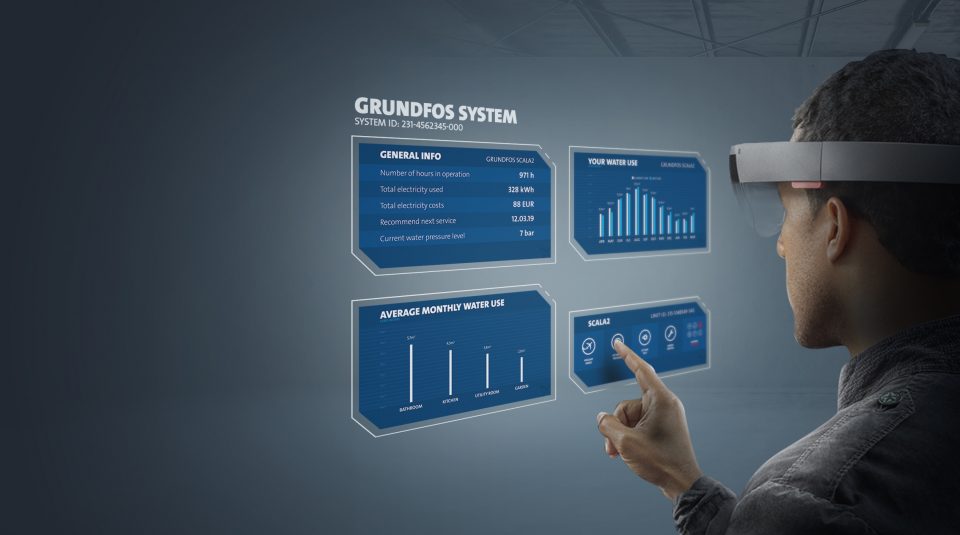 INSIGHT
Based in Denmark, Grundfos is the world's leading pump manufacturer.
Right now, we are facing the digital future of homes and Smart Home integration. In the future, pumps will interact with all other systems and appliances in the home. Grundfos wanted to let exhibition guests and VIP's get a taste of the future of pumps.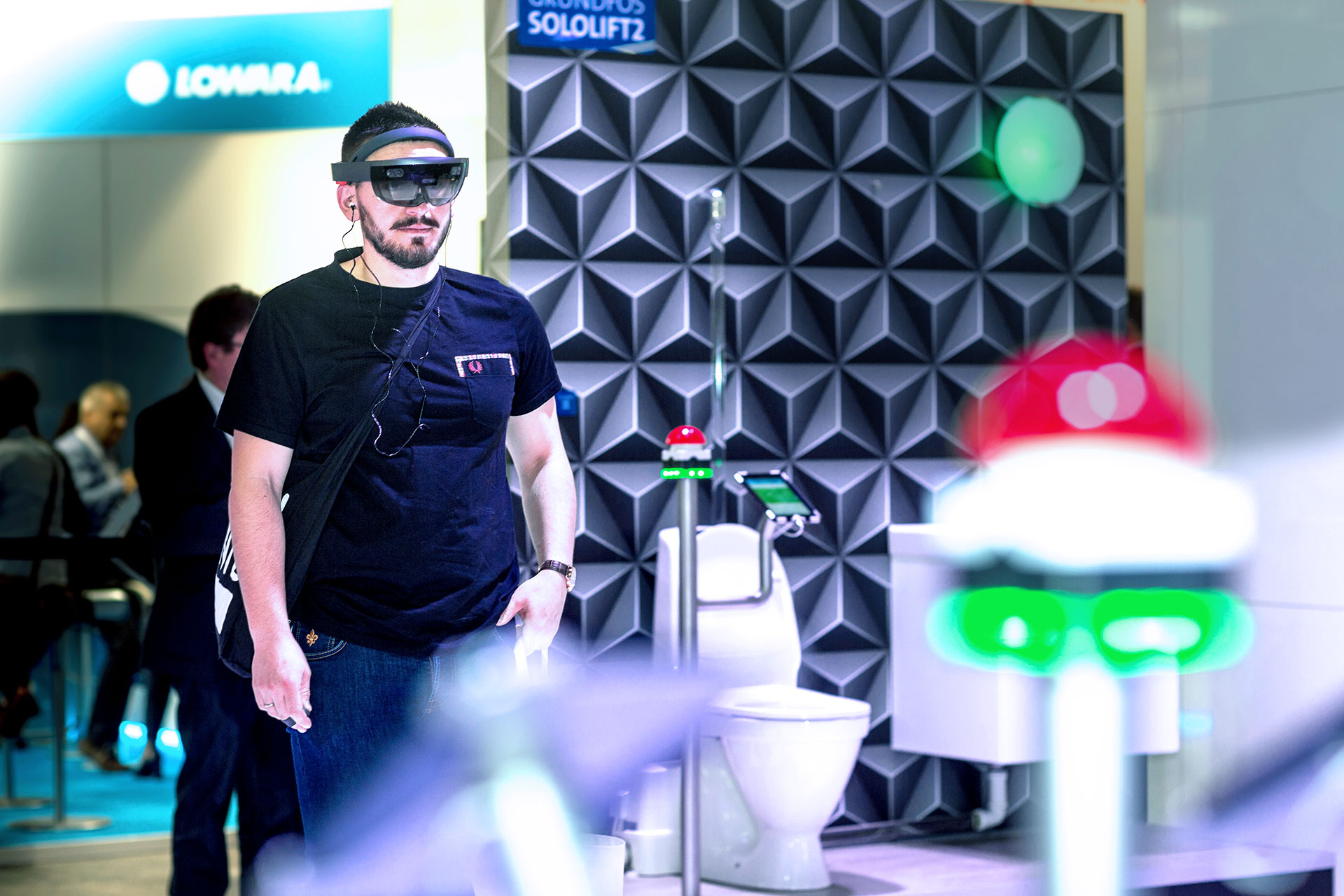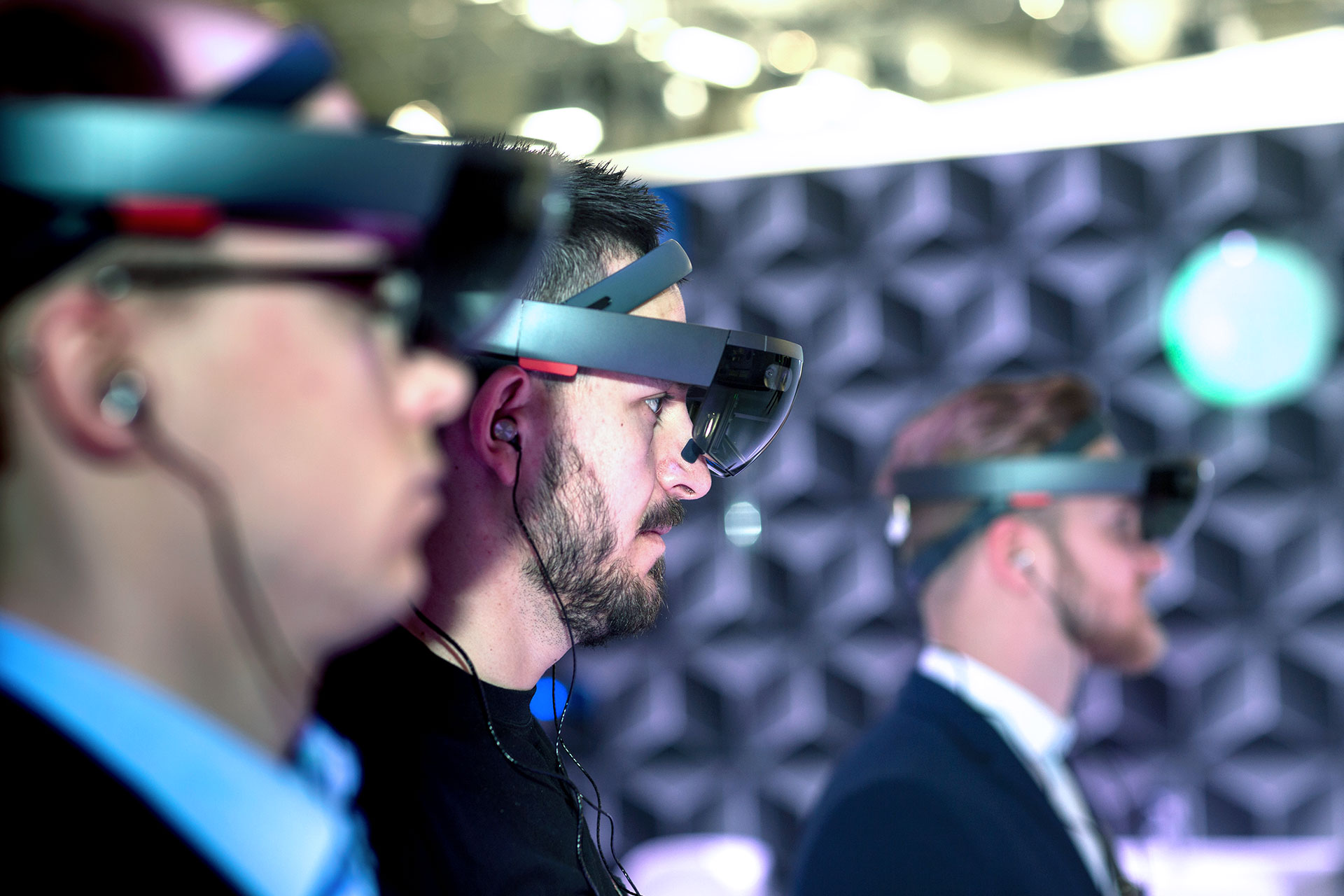 IDEA
Let everyone see what the future of intelligent connectivity will look like.
To let the exhibition guests experience the future of intelligent connectivity, we customized a Grundfos Mixed Reality Experience in Microsoft Hololens. This made it possible to both interact with the pumps on display and experience a real, interactive storyline from an installer's future perspective.
IMPACT
When customers leave with a wow!
The Intelligent Connectivity Stand at the ISH fair was mentioned in several media outlets, and rated one of the top experiences at the ISH Fair 2017. The Mixed Reality experience was a huge success and had a massive customer impact for Grundfos, especially with the many VIP guests visiting Grundfos at the exhibition. Thanks to this success, Grundfos re-built the entire stand at their headquarters for future VIP customers to experience it during visits.